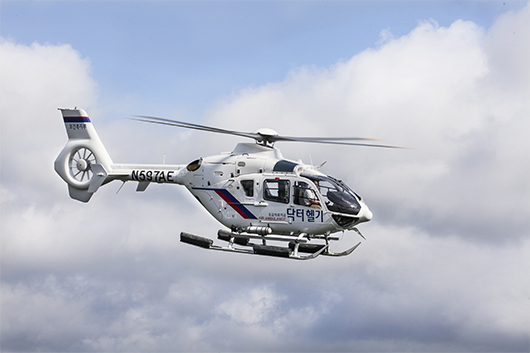 Republic of South Korea
Metro Aviation began completing the first of many EC135's for the Republic of South Korea in 2011, which were the first civilian-operated aircraft in service in the country.  
"Metro Aviation is the only company able to meet all of our requirements in a very short time frame," stated Charlie Park, General Manager of Korean Air. "The short time frame for completion is great."
Each of the EC135 aircraft are equipped with Metro Aviation, Inc. standard EMS options, SPIFR, and air conditioning.