TRUSTED BY AIR MEDICAL TEAMS ACROSS THE COUNTRY
COMPLETIONS BY A LEADING OPERATOR
Through innovation, experience, and high standards of quality, Metro Aviation is the go-to completion facility for the HAA industry. Using aggressive project management, we have attained a high degree of design, engineering, and production efficiency that enables the production of mission-ready aircraft with features, comfort, and performance that are unmatched in the industry.
We're in the unique position of being not just a completion center but also an air medical operator.  We are well-versed in the intrinsic ins and outs of the aircraft we complete each year.
As a family-owned, family-operated business, we can turn on a dime and address new trends as they arise.  Our Aircraft Configuration Coordinator works closely with each customer, keeping them up to date on their aircraft's progression, providing valuable feedback and insight into their chosen configuration.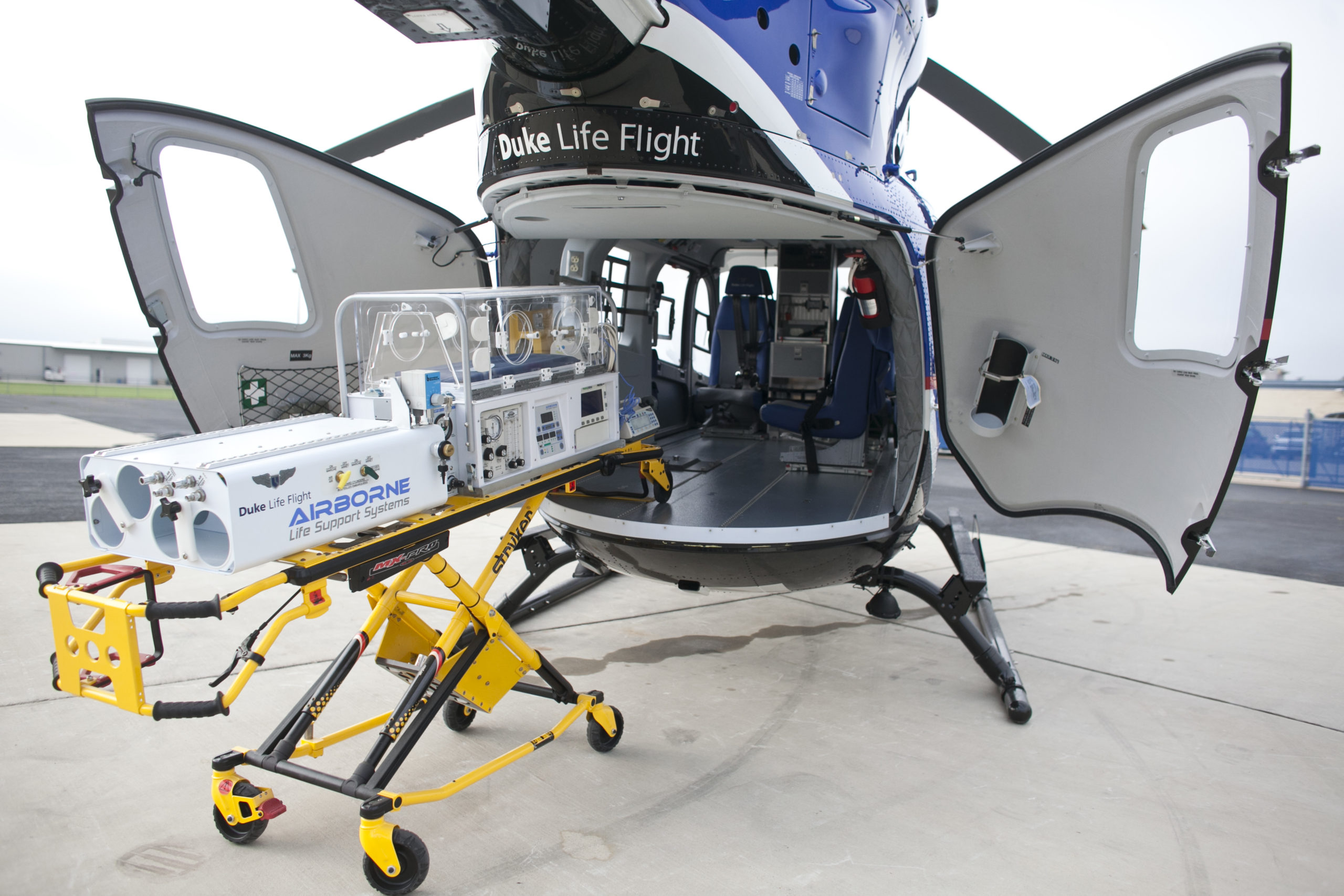 Metro is the chosen completion partner for the most prominent health systems across the country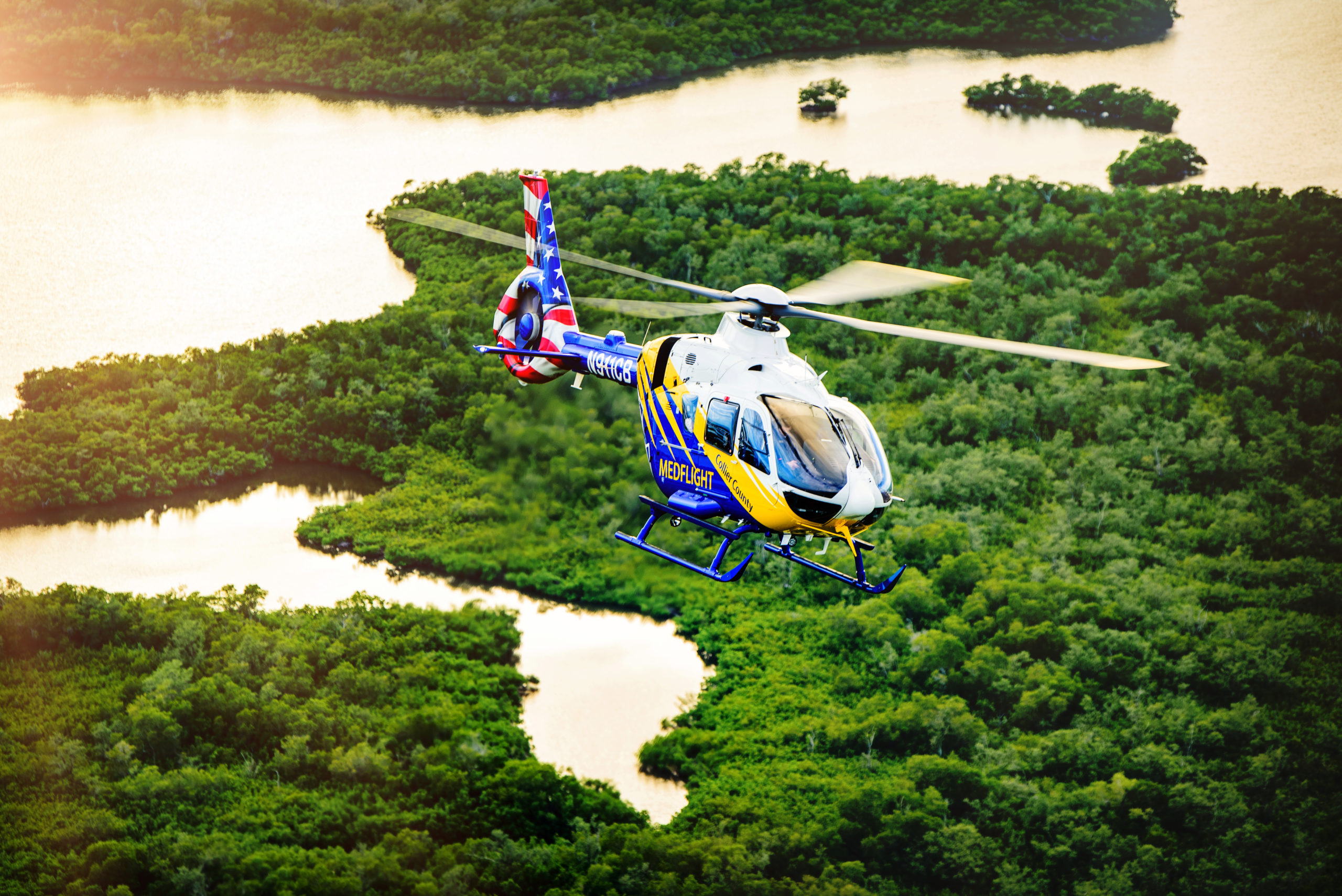 Collier County
Metro outfitted Collier County's H135 with a standard medical interior featuring a customized Mermaid Manufacturing Medi-Kool cabinet, Dual Pilot/Single Pilot IFR systems, and a three-color polyurethane paint job. This helicopter replaces a 20-year-old aircraft and introduces various safety features like Outerlink's best-in-class aviation software.
"Metro Aviation has been a great company to work with," said Tabatha Butcher, Collier County Emergency Medical Services (EMS) chief. "They have involved us in the process all along and have been very flexible with any changes that have been needed. Their customer service is top notch, and we look forward to the continued working relationship."
DARE MEDFLIGHT
Metro Aviation completed Dare MedFlight's H145 in 2015, making it the first H145 to operate in the United States.
Dare County selected the H145 for its missions after an extensive review of available helicopters. Among the key factors that led Dare County to choose the H145 were its safety features, reduced maintenance, and increased payload. "The H145 allows us to operate in a state-of-the-art aircraft with cutting-edge safety features, such as the Helionix system and FADEC engines," said Chad Jones, director of operations and chief pilot for Dare County. "We could not be happier with our choice of this aircraft."
Based at Dare County Regional Airport in Manteo, MedFlight serves all 1,563 square miles of the county, which has a lengthy Atlantic coastline and attracts large numbers of tourists. MedFlight has a dedicated staff of five pilots, two mechanics and 11 flight paramedics.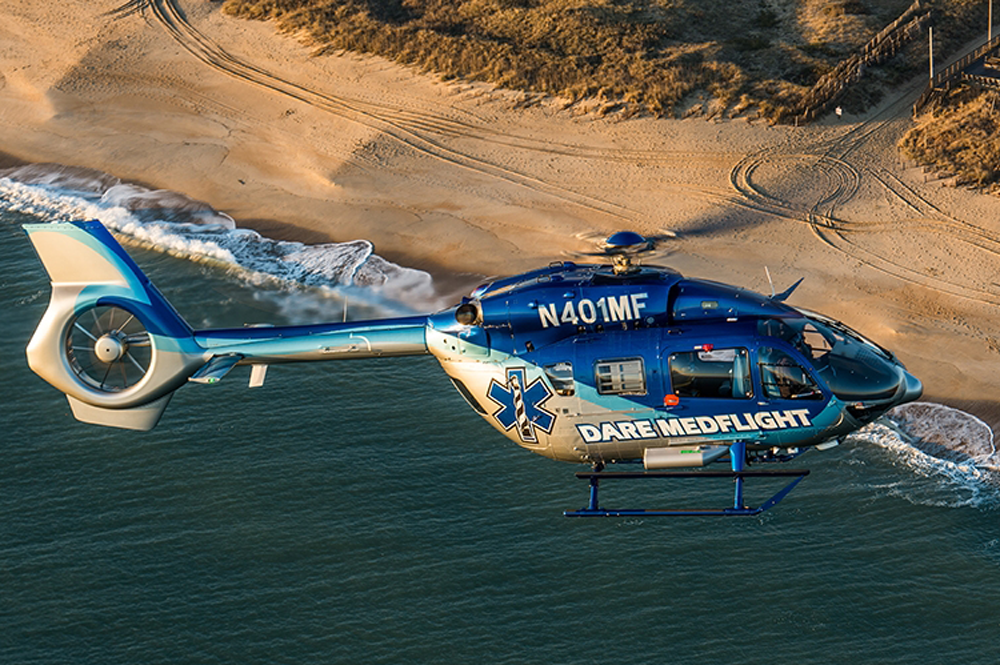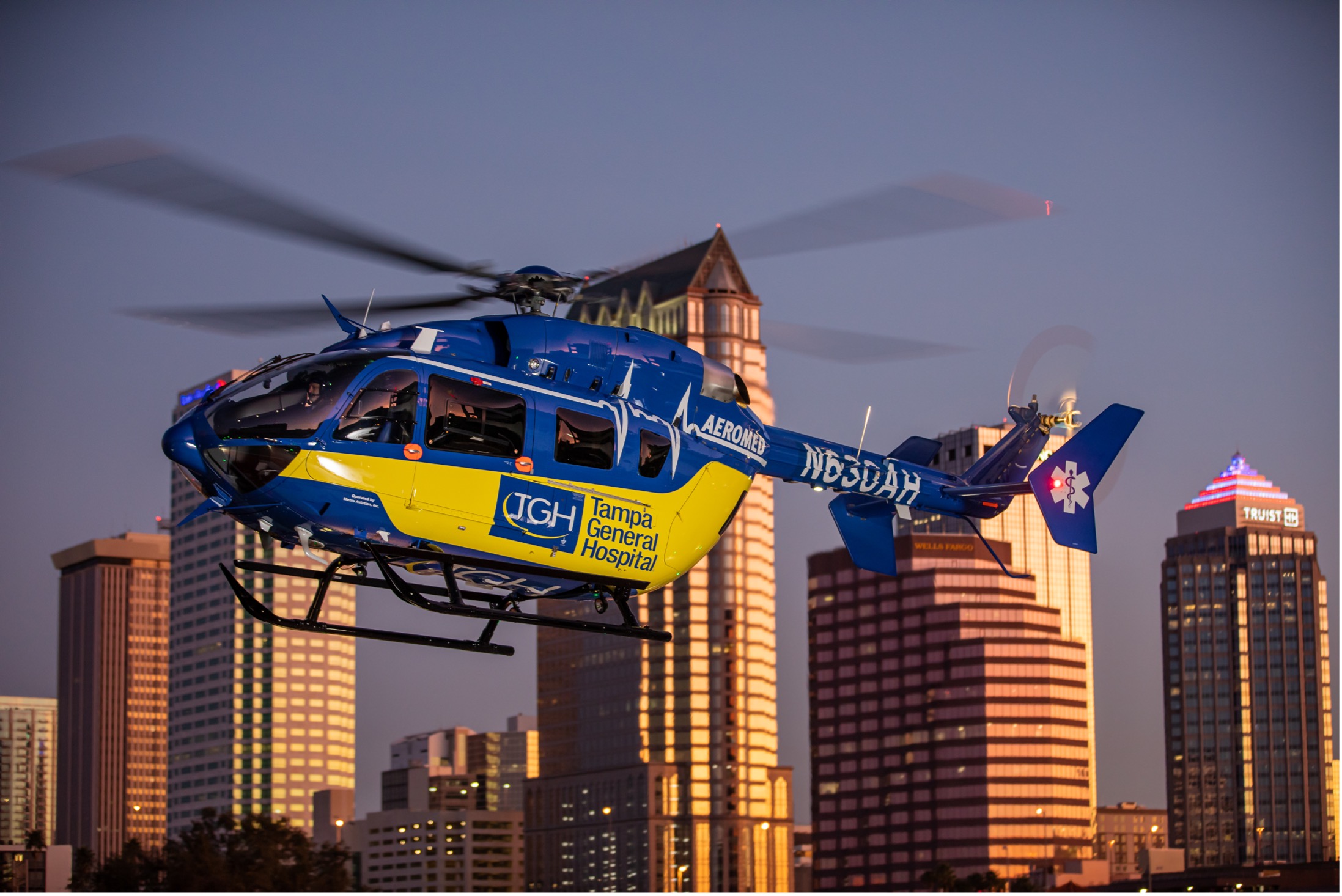 Tampa General Hospital
TGH Aeromed's EC145e is equipped with Metro's standard medical interior and Genesys Aerosystems' instrument flight rules (IFR) HeliSAS Autopilot and Stability Augmentation System, providing workload reduction for both single and dual pilot operations. The aircraft also has an Outerlink Global Solutions IRIS combined voice, video, and flight data recorder system onboard. The video function and data monitoring can be used for pilot training, while the flight following, push-to-talk radio, and live alerts and warnings allow Metro's Operational Control Center to monitor the location and condition of the aircraft and verify alerts and conditions in real time.
Aeromed has been part of the Metro Aviation family of operations customers since 2013.
"This new air medical transport helicopter is an important part of Tampa General's Aeromed program and will play a key role in helping us provide potentially lifesaving care to critically ill or injured patients in 23 Florida counties," said Michele Moran, senior director of emergency services, Tampa General Hospital.
Metro Aviation is constantly growing our capabilities and expanding our reach. We are proud to partner with these outstanding hospital partners and provide air medical transport to communities across the country.