Metro delivers first IFR certified EC145e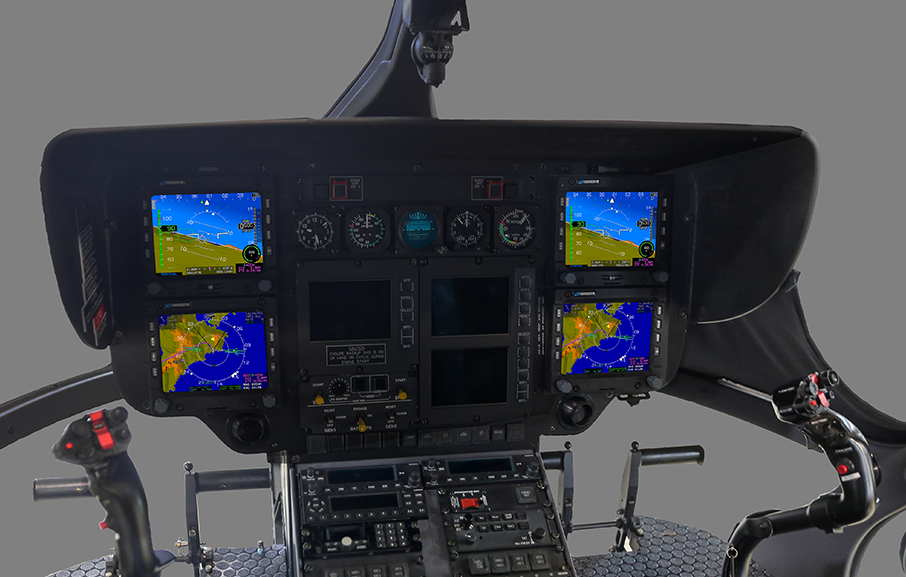 March 6, 2019
Metro Aviation announced today the delivery of the first Single/Dual Pilot Instrument Flight Rules-capable Airbus EC145e to GundersenAIR in Lacrosse, Wisconsin. 
"Having IFR capabilities assures that we are providing our crews and our patients with the utmost safety and technology and we are grateful to Metro Aviation for the painstaking and meticulous work they have done to develop the three-axis autopilot for our new EC145e," said Stephanie Hill, the program director for GundersenAIR.
The certification, an IFR HeliSAS STC and TSO, marks the first of its kind for the EC145e. With support from Metro Aviation, Genesys AeroSystems and S-TEC established an STC for the aircraft in February 2019. The IFR platform incorporates the latest HeliSAS/EFIS technology, including the Genesys AeroSystems IDU-650 EFIS and a three-axis Autopilot. For the GundersenAIR program, this translates to expanded service capabilities in the western Wisconsin region. 
"The road to this new technology has not been quick or easy, but we are enthusiastic about expanding the customer base for this aircraft," said Milton Geltz, managing director for Metro Aviation.  "Metro placed the first EC145e in service in July 2016, and has successfully operated this airframe as a VFR ship since then.  We are excited about introducing it in Wisconsin with IFR capabilities."
Beyond the added IFR features, the configuration roster includes Metro Aviation's traditional EMS package, which was installed at the Shreveport-based completion center. Metro Aviation expects the full completion and purchase to be finalized in March 2019 and will operate the aircraft once in service.
To learn more about the completion or the aircraft, visit the Metro Aviation booth (#C1023) during HELI-EXPO or click here. 

Metro partners with CommLink Network  March 9, 2023 Metro Aviation has partnered with CommLink Network to enhance training for its customer communication centers by creating the Metro Program. The Metro Program emphasizes improved training by offering every Metro...
Metro Aviation is constantly growing our capabilities and expanding our reach. Metro holds more than 30 Supplemental type Certificates (STC) and completes about 35 aircraft each year for U.S. customers anf global clients.