Airmedic debuts EC145e at APSCON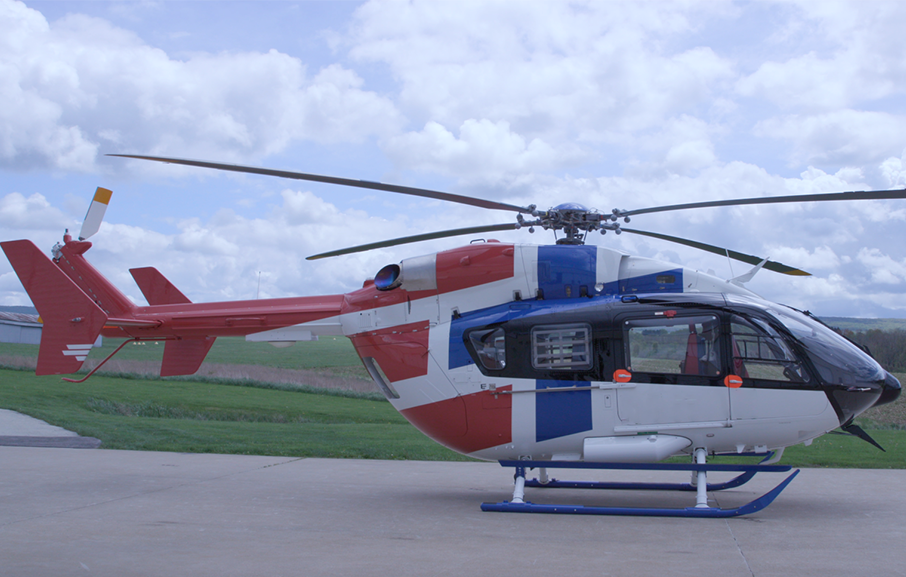 July 15, 2019
Outfitted by a world-renowned completion team, an Airbus EC145e, belonging to Quebec-based Airmedic, will publicly debut on July 17, 2019, during the Airborne Public Safety Conference (APSCON) at the Metro Aviation booth (#1009).
Known for its cost competitiveness and, more recently, it's Single/Dual Pilot Instrument Flight Rules capability, the EC145e reimagined aircraft safety when it launched in 2015. Its reputation influenced Airmedic's decision to purchase three from Metro in October 2018.
The Airmedic helicopter boasts an eye-catching paint job and signature EMS interior.
APSCON attendees can get acquainted with the aircraft, as well as the Metro companies (Outerlink Global Solutions,  Guardian Mobility, PAC International and the Helicopter Flight Training Center) in Omaha, July 17-19. Metro will also host a Happy Hour on Thursday, July 18 from 1-4pm – all attendees are welcome. Click here to RSVP and win Metro swag.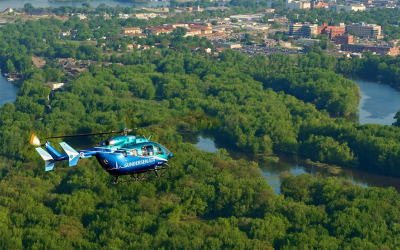 Metro takes delivery of first Airbus EC145e helicopter made in U.S. September 10, 2019 Source: Airbus Helicopters Airbus Helicopters Inc. has delivered to Metro Aviation Inc. the first EC145e produced at its U.S. assembly plant in Columbus, Miss. This latest aircraft...
Metro Aviation is constantly growing our capabilities and expanding our reach. Metro holds more than 30 Supplemental type Certificates (STC) and completes about 35 aircraft each year for U.S. customers anf global clients.