UW Health offers first look at upgraded fleet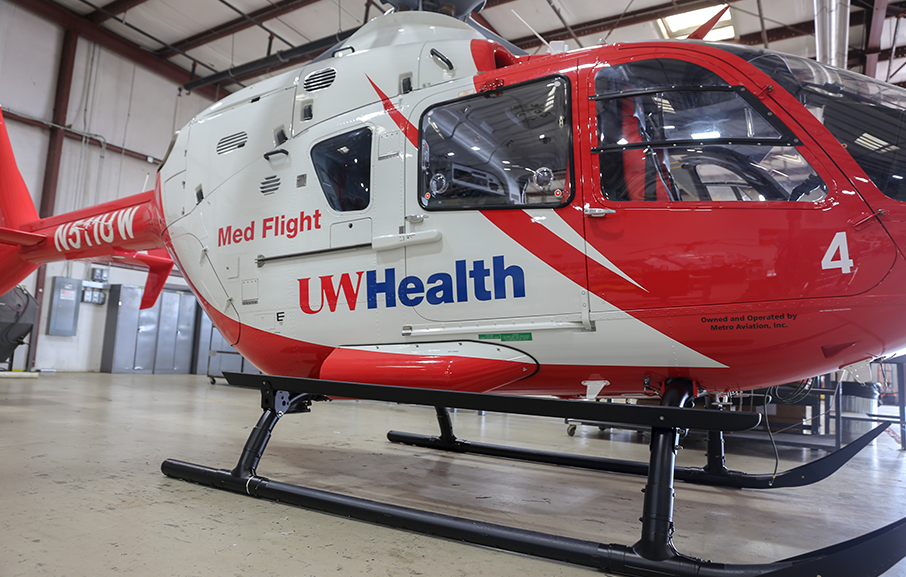 May 31, 2019
Metro Aviation and UW Health's Med Flight partnership officially took flight today. Med Flight began serving its 250-mile radius service area with a fleet of three Airbus EC135's and an EC145, completed by Metro Aviation.
"Metro Aviation has a nationwide reputation for supporting hospital-based air medical helicopter operations like Med Flight. Metro has responded to UW Health Med Flight's goals for improved safety and quality patient care by offering the expertise and support that will assure that these goals are achieved. We look forward to this new partnership," said Frank Erdman, critical care transport manager for Med Flight.
Over the next two years, Med Flight will replace the three single-pilot IFR EC135's and one legacy single-pilot EC145, all provided by Metro, with four brand-new, single-pilot IFR EC145e's.
"The capabilities of the UW Health Med Flight program will be significantly enhanced with the addition of the state-of-the-art EC145 C2e's by allowing us to take full advantage of its range, payload and IFR avionics. On the medical side, the larger cabin and extra payload will allow us to create specialized teams for individual patients by providing perfusionists, cardiovascular surgeons and NICU and PICU providers and emergency medicine residents," said Dr. Ryan Wubben, medical director for Med Flight.
These new helicopters will provide longer range and higher payload for the UW Health Med Flight team, enabling them to provide care to a larger geographic area.
"Our training mission as an academic medical center will also be significantly improved by the enhanced ability to carry additional crew members in training, such as the residents in our Emergency Medicine training program," said Wubben. "UW Health has invested heavily in a low altitude IFR route structure with precision WAAS/LPV capable instrument approaches to critical assess hospitals in our region that are vitally dependent on UW Med Flight to safely transport their patients to quaternary care centers. The full IFR capability of that system will be fully utilized with the WAAS/LPV capable IFR EC135's initially, and then in turn the new EC145 C2e's."
The collaboration will be felt throughout southwest and southcentral Wisconsin; Med Flight is expanding its reach in 2019, adding a base in Portage to its existing bases in Mineral Point and Madison.
All the aircraft will receive Metro's standard EMS configuration and premium paint package along with mission-specific equipment. Each completion will be performed at Metro's Shreveport-based completion center.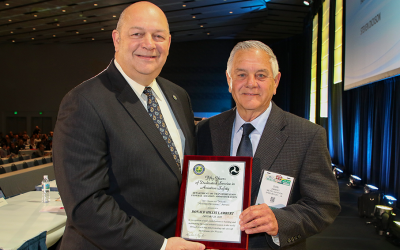 Metro Aviation Regional Safety Manager Honored by FAA  February 5, 2020 To say that Don Lambert has a wealth of experience and knowledge is an understatement.  Since 1970, he has served in various maintenance and safety roles for companies like Airbus (then MBB...
Metro Aviation is constantly growing our capabilities and expanding our reach. Metro holds more than 30 Supplemental type Certificates (STC) and completes about 35 aircraft each year for U.S. customers anf global clients.