You've flown with Metro
It's time to soar with the Eagles
Not far from Metro Aviation headquarters in Shreveport, Louisiana, there is an Eagle's nest perched in a high tree.  In Early 2020, we decided to hire a company to climb that tree and install a camera so we could have a firsthand look at these Eagles and share that with all of you!
The eagles are currently building their nest, in preparation for welcoming their babies.  They'll work hard to build up the sides, so the baby birds won't fall out.
The mother will lay 1-3 eggs, and both parents will incubate them for about 35 days.  Once hatched, at least one parent will remain with the young almost constantly for the first two weeks.  Both Mom and Dad will bring prey to the nest, tearing food into small pieces and feeding it directly to the babies.
After 3-4 weeks, the babies will begin pecking at food dropped in the nest.  They'll take their first flight around 10-12 weeks of age.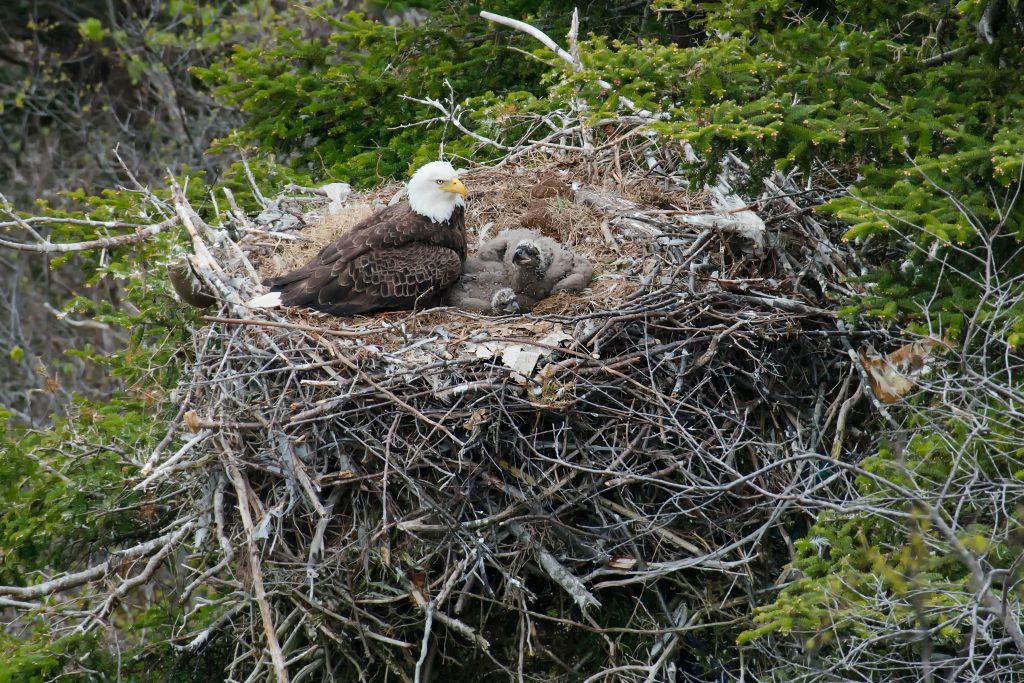 Bald Eagles aren't actually bald

MANY SOUTHERN AND COASTAL ADULTS ARE PERMANENT RESIDENTS

EAGLES USUALLY FIRST BREED AT AGE 4-5 YEARS, AND MAY MATE FOR LIFE

TREE NESTS ARE SOMETIMES 180′ OR MORE ABOVE GROUND; THE METRO EAGLE IS 97′ ABOVE THE GROUND

NESTS ARE BUILT BY BOTH MOM AND DAD; USUALLY, A MOUND OF STICKS, LINED WITH FINER MATERIALS

THE NEST MAY BE REUSED AND ADDED TO FOR YEARS, BECOMING HUGE