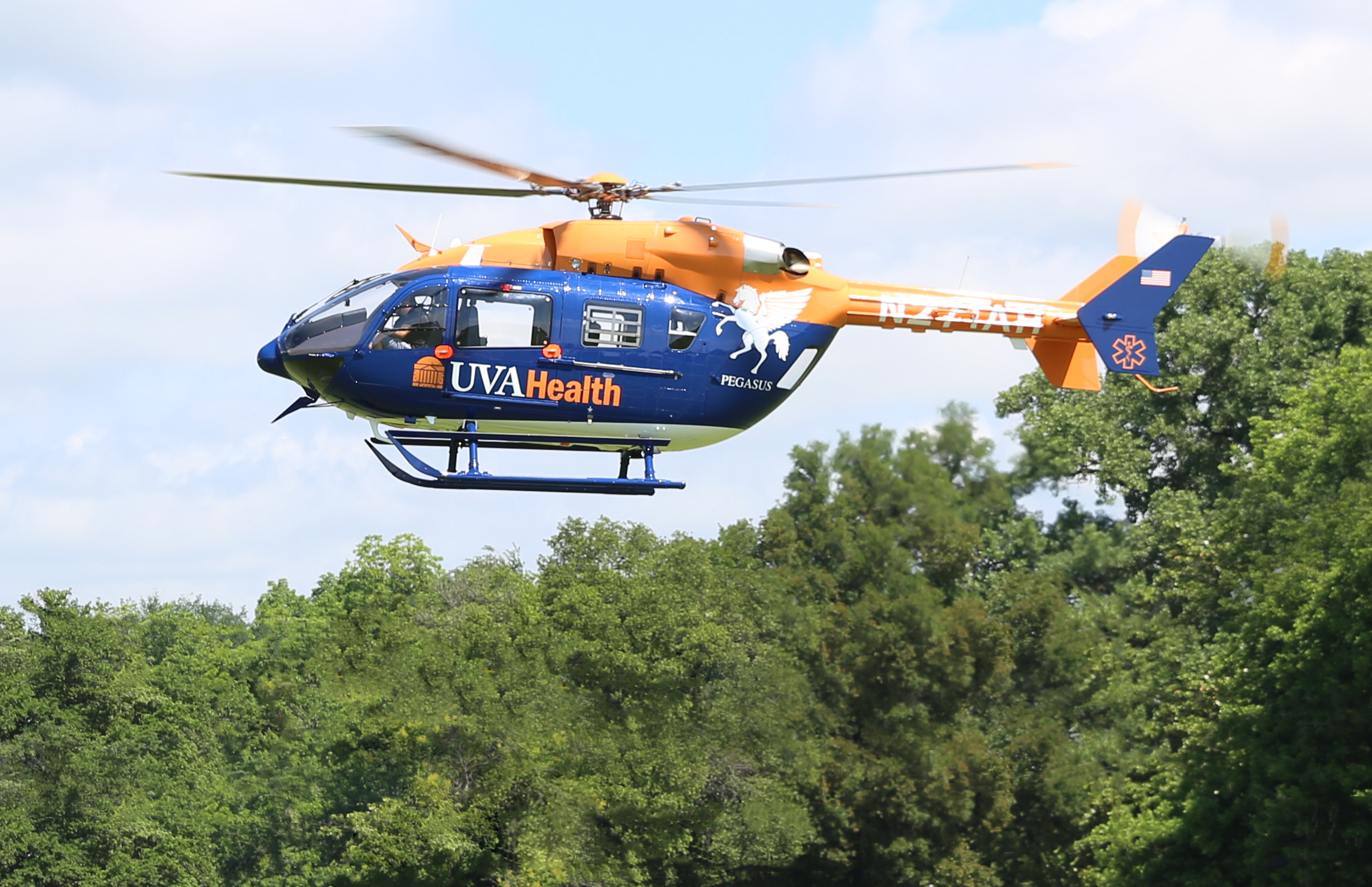 June 27, 2023
Metro Aviation is welcoming its newest operations customer while also announcing the delivery of a new aircraft. UVA Health's Pegasus program is upgrading its critical care fleet with an Airbus EC145e. The new aircraft will replace the program's AW109, which will be the first aircraft Metro has completed for UVA Health.
Switching airframes is a significant undertaking for any program, but the team has put their faith in Metro Aviation and the Airbus EC145e as they look to the future.
"Our flight team plays a pivotal role in bridging the gap between community care and specialized services at UVA Health.  Equipped with the latest advancements in aviation safety, technology, and the added space in our new helicopter, we are excited to continue providing care to the most critically ill patients," said Jermaine Clayborne, Medical Transport Network Manager at UVA Health.  "This now includes the ability to fly patients who require an intra-aortic balloon pump or extracorporeal membrane oxygenation (ECMO) life support."
The new EC145e is equipped with Metro's standard medical interior, including the Stryker Performance Manual Load that will allow the medical crew to load the Stryker litter into a ground ambulance equipped with the Powered Stryker System. The aircraft also includes best-in-class and industry-leading Outerlink Global Solutions' IRIS combined voice, video, and flight data recorder – a Metro must-have. The video function and data monitoring are crucial for pilot training. The flight following, push-to-talk radio, and live alerts and warnings allow the operational control center to verify conditions in real-time.
"In addition to completing this new aircraft for UVA Health, we are thrilled to be welcoming UVA to the Metro family," said Metro Co-Owner Todd Stanberry.  "We are committed to staying true to who we are and only partnering with customers that align with our values and dedication to safety."
"UVA Health is a great fit for Metro.  We've gotten to know their team through various meetings and when they attended our annual LEAD conference earlier this year," he said.  "We are excited to welcome UVA to the Metro family and we look forward to many years of service to them and to the great people of Charlottesville!"
The Pegasus program is a long-standing community member, providing medical care and transport for nearly 40 years. UVA Pegasus operates primarily within a 120-nautical-mile radius of Charlottesville, Virginia, and is committed to providing prompt and safe medical transport service to critically ill or injured patients.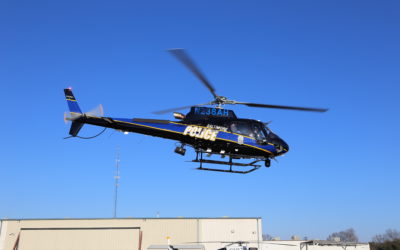 Metro Aviation delivers second of three new H125 to Baltimore PD   July 20, 2023 Metro Aviation recently delivered the second of three new H125 aircraft to the Baltimore Police Department.  The Aviation Unit is replacing three older aircraft and will continue to...
Metro Aviation is constantly growing our capabilities and expanding our reach. Metro holds more than 30 Supplemental type Certificates (STC) and completes about 35 aircraft each year for U.S. customers anf global clients.