March 9, 2023
Metro Aviation has partnered with CommLink Network to enhance training for its customer communication centers by creating the Metro Program. The Metro Program emphasizes improved training by offering every Metro Aviation operations customer membership to the CommLink Network. This membership will provide each communication center with increased resources and training capabilities to ensure that all Communication Specialists are Certified Flight Coordinators and have the most up-to-date industry information.
"CommLink Network allows us to support our customers in an area where they have identified a gap in their Communication Specialist training," said Stewart Corbin, Director of Customer Communication Center Training for Metro Aviation. "A highly trained and knowledgeable Communication Specialist is a vital part of our core in supporting each transport request."
CommLink Network is a web-based training platform that offers specialized individual training, certification, and resources to the Certified Flight Coordinator for rotor-wing, fixed-wing, and critical ground transportation logistics coordination. All training includes resources from instructors who are experts in their field and exceed the requirements for certification and accreditation for a Certified Flight Coordinator. In addition to initial required training, Communications Specialists are provided quarterly continuing education modules which address a variety of topics from Medical Terminology to Crew Resource Management.
​CommLink Network also offers all members access to CommConnect, a professional networking platform where Communications Specialists can participate in forum discussions, view informational blogs and employment opportunities, and become familiar with industry programs and communicators with quarterly featured spotlights.
Corbin added, "We can utilize CommLink to support our training efforts by building custom training modules collaboratively.  This has been a game-changer for us and enhances our efforts by providing the most current information to our customer communication centers."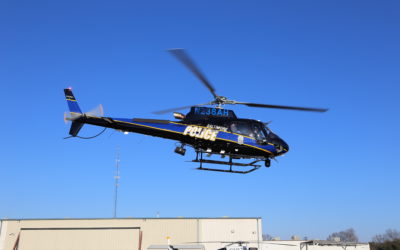 Metro Aviation delivers second of three new H125 to Baltimore PD   July 20, 2023 Metro Aviation recently delivered the second of three new H125 aircraft to the Baltimore Police Department.  The Aviation Unit is replacing three older aircraft and will continue to...
Metro Aviation is constantly growing our capabilities and expanding our reach. Metro holds more than 30 Supplemental type Certificates (STC) and completes about 35 aircraft each year for U.S. customers anf global clients.