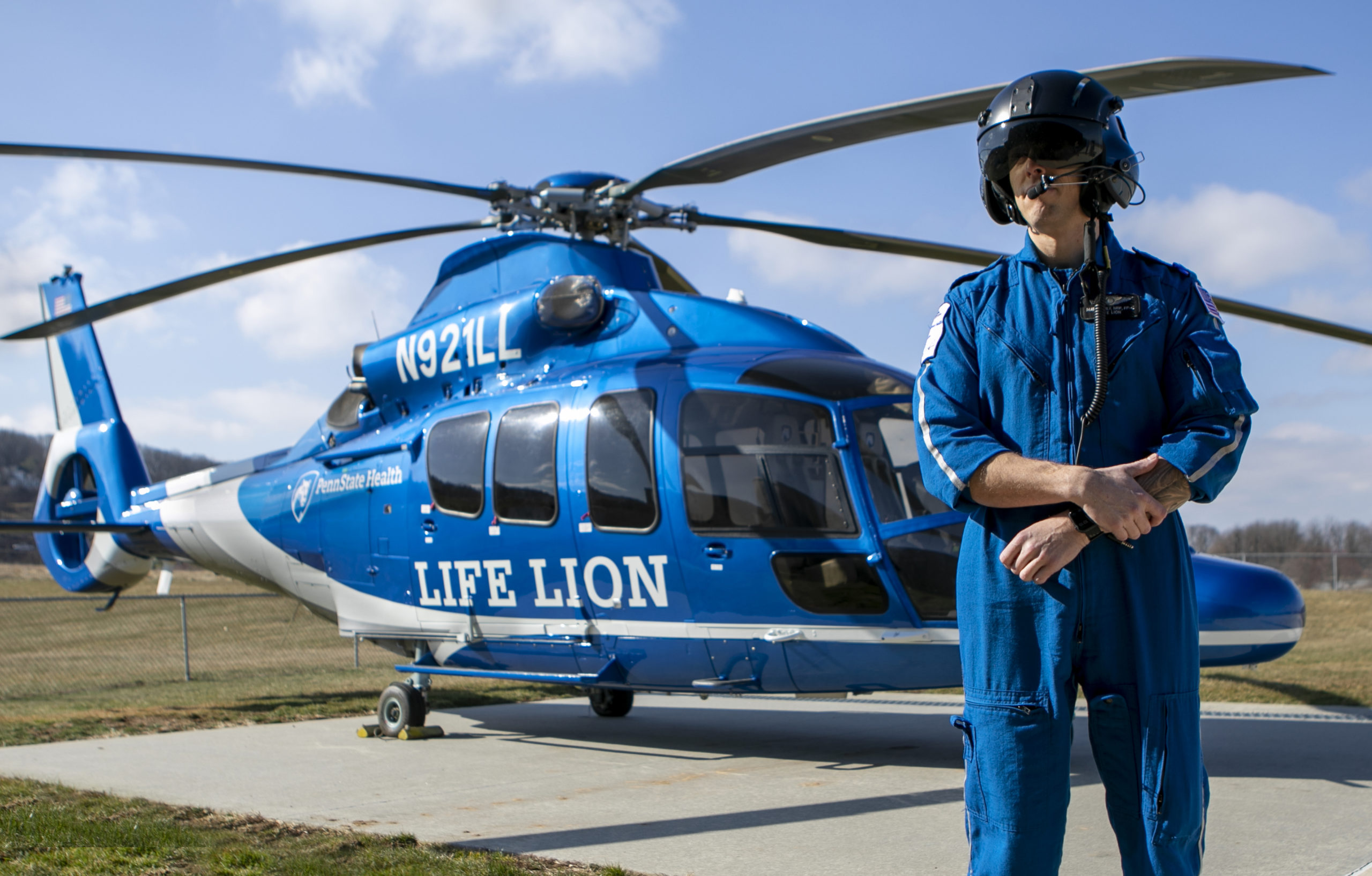 March 6, 2023
Penn State Health Life Lion Critical Care Transport is deepening its commitment to Lancaster County and all of central Pennsylvania by welcoming a new helicopter to its lifesaving fleet and establishing a new critical care transport base on the Penn State Health Lancaster Medical Center campus.
The newest aircraft joins a fleet of three other helicopters and is an H155 model, developed by Airbus as part of its Dauphin family of helicopters. It is the same model as the last helicopter to join the Life Lion fleet in 2018. Life Lion now has the two largest aeromedical helicopters in the state, equipped with large interior cabins that allow for advanced lifesaving equipment and space for crew members and medical specialists to administer care. All four Life Lion aircraft have two engines and are equipped with instruments that allow for safe flight in a wide range of conditions, including low visibility.
"Regularly updating and expanding our equipment reinforces our ability to provide the highest-quality care for critically ill and injured patients," said Keith McMinn, director of Penn State Health Life Lion. "Adding a new helicopter to our fleet allows us to increase our capacity to provide leading-edge medical care to the region."
The new critical care transport base at Lancaster Medical Center will provide closer medical air and ground transport coverage to residents of Lancaster County and the surrounding region. Life Lion operates two other bases, one on the campus of Penn State Health Milton S. Hershey Medical Center and one at Carlisle Airport. All three locations are staffed by expertly trained, highly-specialized crew members including flight nurses, flight paramedics and pilots as well as a skilled and experienced in-house maintenance team. Communications specialists familiar with the region facilitate communication and continuous real-time tracking during all transports from the Life Lion Communications Center located at the Milton S. Hershey Medical Center.  At any given time, three of Life Lion's four helicopters are in service while the fourth is undergoing scheduled maintenance.
"Safe air transport when moments count is a key component of high-quality emergency medical care, and adding a base for it here reflects our commitment to being close to our patients when they need us most," said Dr. Michael Reihart, director of emergency services at Lancaster Medical Center.
In addition to the four helicopters, Life Lion Critical Care has a pediatric ground transport ambulance. Since its first patient flight in 1986, Life Lion has flown more than 45,000 patients, including stroke and cardiac patients, traumatic accident and burn victims, critically ill infants and others in urgent need of high-level care. About 15 percent of Life Lion's flights are trauma-related and the other 85 percent are inter-hospital transports, including patients in need of care and organs for transplant. Life Lion pilots have an average of 34 years of experience, while the program's paramedics average 22 years and nurses average 18 years of experience.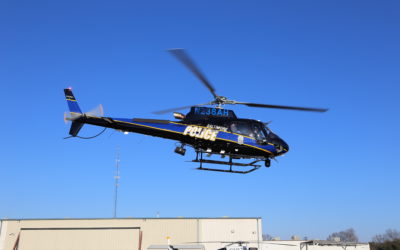 Metro Aviation delivers second of three new H125 to Baltimore PD   July 20, 2023 Metro Aviation recently delivered the second of three new H125 aircraft to the Baltimore Police Department.  The Aviation Unit is replacing three older aircraft and will continue to...
Metro Aviation is constantly growing our capabilities and expanding our reach. Metro holds more than 30 Supplemental type Certificates (STC) and completes about 35 aircraft each year for U.S. customers anf global clients.