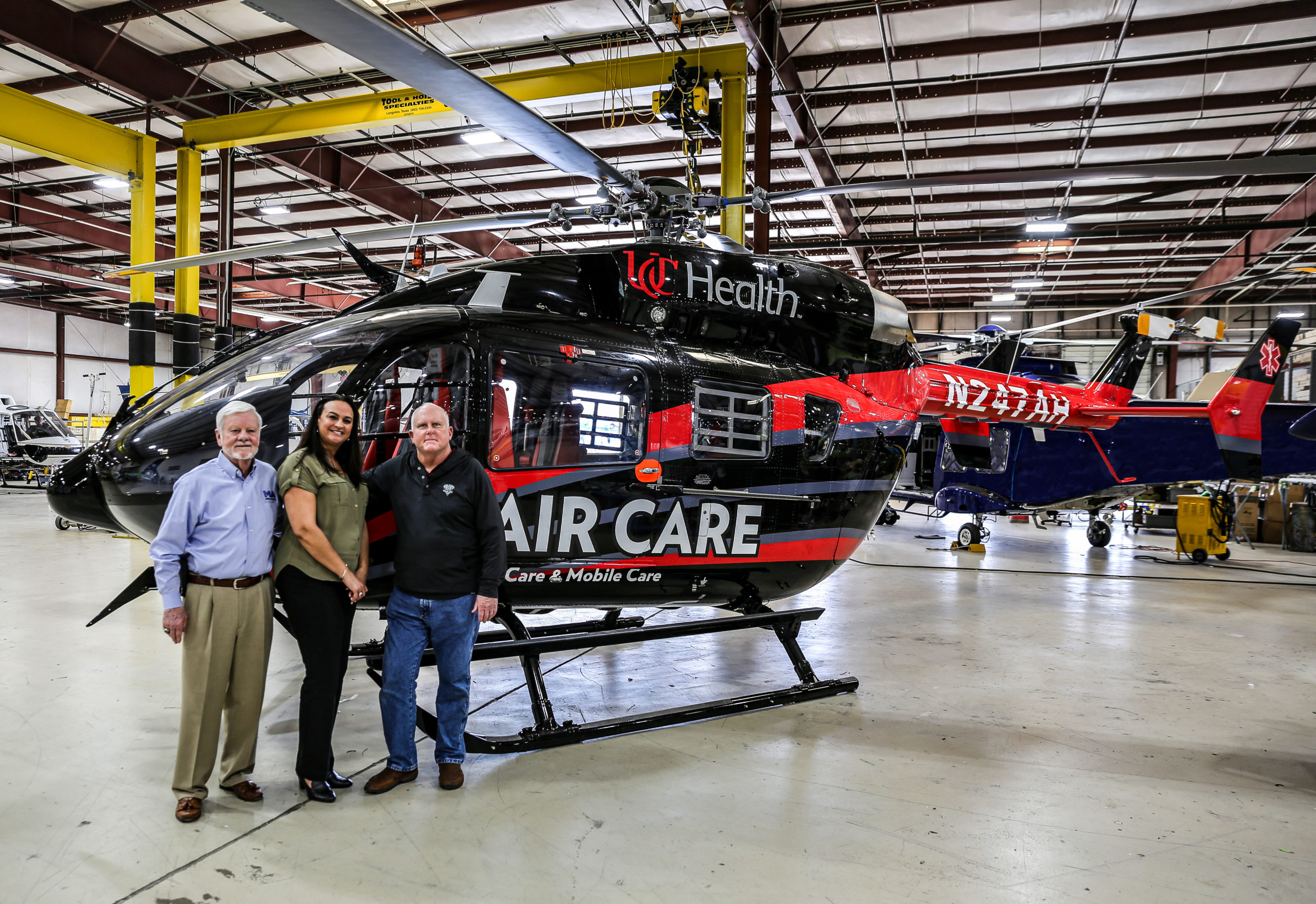 March 6, 2023
UC Health Air Care & Mobile Care(UC Health) is upgrading its fleet of critical care helicopters with the addition of a new Airbus EC145e aircraft. The new helicopter will be replacing several older BK 117 aircraft currently in operation and is the third aircraft Metro Aviation has completed for Cincinnati-based UC Health.
The new EC145e is equipped with Metro's standard medical interior and Genesys Aerosystems' instrument flight rules (IFR) HeliSAS Autopilot and Stability Augmentation, providing safety and workload reduction for both single and dual pilot operations. The aircraft also includes Outerlink Global Solutions' IRIS combined voice, video, and flight data recorder – a Metro must-have. The video function and data monitoring are crucial for pilot training. The flight following, push-to-talk radio, and live alerts and warnings allow the operational control center to verify conditions in real-time.
"UC Health is so excited to welcome our newest addition to the UC Health Air Care fleet," said Ruda Jenkins, Program Director for UC Health Air Care & Mobile Care. "It has been a pleasure working with Metro Aviation on the completion of our third aircraft. UC Health values the partnership we have with Metro Aviation and the attention to detail regarding aviation safety, patient safety, and provider workflow. Together we will continue to provide the highest quality medical care to Southwest Ohio."
Metro Aviation, Genesys Aerosystems and S-TEC established a Supplemental Type Certificate (STC) for the aircraft in February 2019.  The HeliSAS system is a safety upgrade that significantly reduces the pilot's workload, making it easier to adjust radios, set destinations, and more. The new medical helicopter also includes the Genesys Aerosystems IDU-450 EFIS. The IDU (Integrated Display Units) and EFIS (Electronic Flight Instrument System) configure the aircraft's display screens in various ways to show flight instruments, moving maps, flight planner, traffic and terrain, weather radar, engine displays, and more.
Metro Aviation will display the new UC Health EC145e aircraft during Heli-Expo 2023 in Atlanta, March 7-9, on Booth C4012.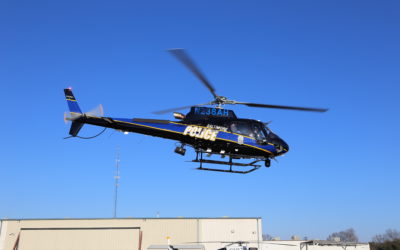 Metro Aviation delivers second of three new H125 to Baltimore PD   July 20, 2023 Metro Aviation recently delivered the second of three new H125 aircraft to the Baltimore Police Department.  The Aviation Unit is replacing three older aircraft and will continue to...
Metro Aviation is constantly growing our capabilities and expanding our reach. Metro holds more than 30 Supplemental type Certificates (STC) and completes about 35 aircraft each year for U.S. customers anf global clients.