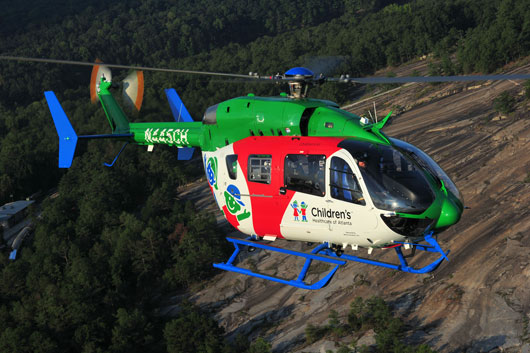 March 9, 2022
In February of 2019, Genesys Aerosystems, a Moog Inc. Company, with support from Metro Aviation, achieved FAA approval for the use of the Genesys HeliSAS (Helicopter Stability Augmentation System) autopilot configuration on the EC145e aircraft. The HeliSAS IFR system has since amassed over 30,000 operational hours of use, allowing pilots and operators an opportunity to provide crucial feedback on the performance of the system.
That feedback led to significant developments in performance and operation.  The most recent upgrade, released earlier this year, enhances the aircraft's overall flight characteristics and provides more fluid and stable transitions along IFR intercepts.
"It's been a long but worthwhile effort. After many hours of flight testing, we improved the flight experience for both pilots and crew. We calmed the ride down," said Metro's Chief Operational Check Pilot and STC Flight Test Pilot Scott Wegner.
Introduced as a two-axis HeliSAS system, the original IFR-configured EC145e provided functions for pitch and roll, followed by a second generation three-axis system that included functions for yaw. With the recent acquisition of Genesys Aerosystems by Moog, the company is anticipating an advanced four-axis system.
The latest generation system is expected to retain the standard waypoint navigation capabilities of previous versions with an additional function for the collective, allowing the system to maintain a set airspeed and altitude. The four-axis system will enable pilots to smoothly follow an IFR path to its final hover.
Metro Aviation and Genesys completed an initial prototype installation of the new system and expect testing to begin within six months, and Metro expects a retrofit option to be available shortly thereafter.
"Genesys' advanced four-axis autopilot will be a foundational element for future rotorcraft capability and safety enhancements," said Sharmila Durairaj, Deputy General Manager of Genesys Aerosystems.
Along with continuous assessment and improvement, Genesys and Metro have focused on providing training opportunities for operators, offering training slots with the completion of every EC145e. Metro Aviation also requested and worked with Genesys to develop a desktop training platform currently housed at Metro Aviation headquarters. Genesys is currently building a second unit for another air medical operator.
"Moog is excited about working with Metro Aviation and being a part of their road map for the future that enhances the safe operation of rotorcraft," said Paul Stoelting, Aircraft Group's Director of Innovation at Moog.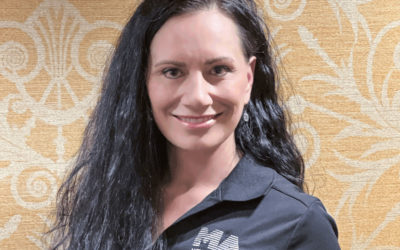 Metro welcomes roxanne fawson  August 23, 2022 Metro Aviation is pleased to introduce Roxanne Fawson as the newest member of the company's already robust customer support team.  Roxanne is stepping into a newly-created role as Operational Control Field Training...