Recognizing the medical personnel of the sky during National EMS week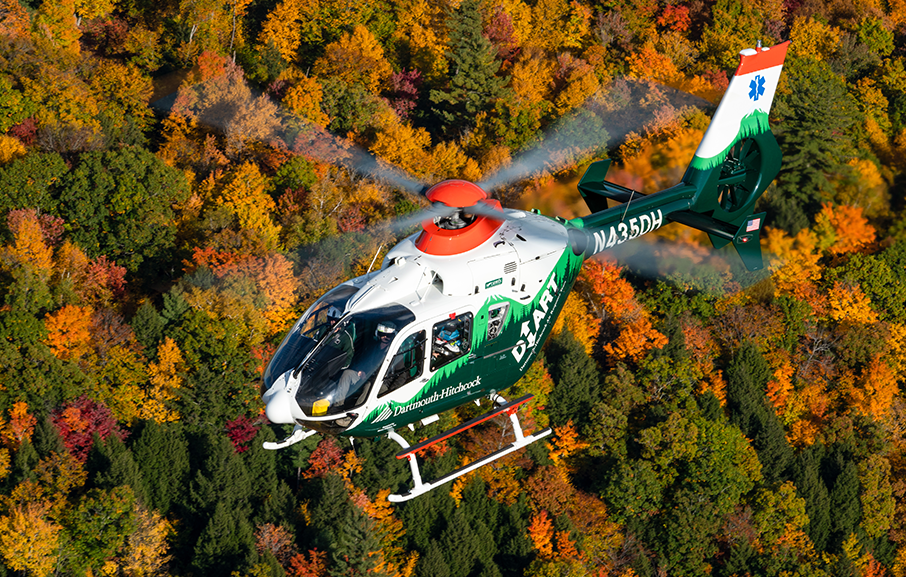 May 21, 2020
Source: MyNBC5.com
This week is National EMS Week, and the Dartmouth-Hitchcock Advance Response Team, DHART, provides critical care transportation services by air and ground.
"What we like to say here at Dartmouth is that when you get one of the DHART helicopters, your getting Dartmouth-Hitchcock tertiary care at the bedside quicker," DHART director Kyle Madigan said.
According to Madigan, DHART has three helicopters, which are based in Lebanon, Manchester, NH and Burlington, which is in partnership with the University of Vermont.
Between the three helicopters, they fly approximately 1,500 patients a year and "roughly" 500 patients by ambulance, according to Madigan.
"With the helicopters, we're able to get to the patients quicker, which then reduces that time to tertiary care back here to a tertiary medical center such as Dartmouth-Hitchcock Medical Center," Madigan said.
According to Madigan, in DHART's 25 year history, their average response, 85% is going from hospital to hospital and 15% is going to accident scenes.
In the helicopter is a pilot, a flight nurse and flight paramedic.
"To us it's somewhat routine but to each and every one of our patients, it's very much not routine. It's in some cases the worst day of their lives, or the very least something that's gonna affect them and their families a lot," flight nurse and medic Kris Halliwell said.
According to the DHART website, the aviation services are from Metro Aviation.
In DHART's 25 years, they have transported over 35,000 patients to "tertiary care" according to Madigan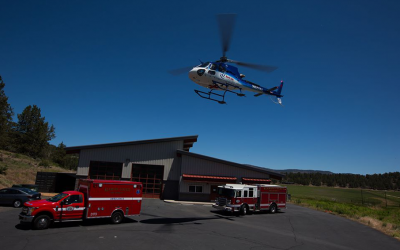 AirLink lands at Klamath County Fire District Station #5  July 1, 2020 Source: KOBI5.com A little-used fire station in Klamath Falls is now serving as an emergency dispatch airport, thanks to a partnership between AirLink Critical Care Transport, and Klamath County...
Metro Aviation is constantly growing our capabilities and expanding our reach. Metro holds more than 30 Supplemental type Certificates (STC) and completes about 35 aircraft each year for U.S. customers anf global clients.