EC145e owners react to the aircraft's performance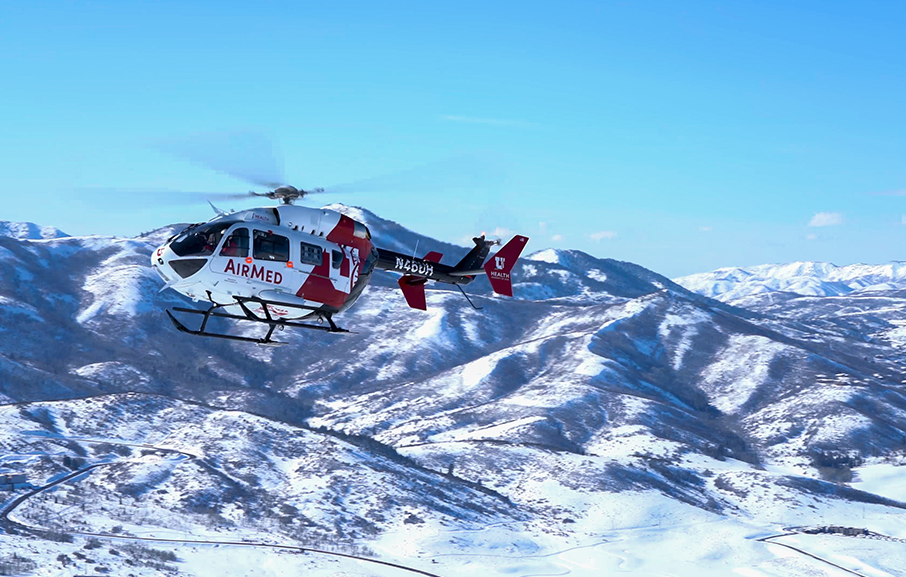 January 28, 2020
Air medical program managers from around the country currently operating an EC145e have announced their support for this one-of-a-kind aircraft. HELI-EXPO 2020 attendees can see the airframe up-close at Metro Aviation's booth (#3624).  The aircraft is available in both VFR and IFR configurations, allowing it to meet the requirements of any mission. 
West Michigan Air Care:
"WMAC transitioned to the EC145e from an AS365N2 Dauphin.  We have been in this airframe for over a year and our ground handling/lift-off times are comparable to those experienced in our previous aircraft.  The availability of the wheeled stretcher in the EC145e has improved our overall time for completing flights.  The Metro Aviation configured EC145e is an awesome airframe for use in both scene work and complex critical care interfacility transports." – Matthew Heffelfinger, program director, WMAC
University of Utah AirMed
"My favorite feature of the EC145e is definitely the patient access in the patient cabin.  The ability to get to the patient from head to toe regardless of their condition or position has been instrumental for our teams. The loading system was also very attractive to our program.  We can easily load in and out on a regular stretcher without having to have another configuration.  We've received nothing but positive feedback from our crews.  They love the medical configuration, access to the pilot, and the communication system.   One of the main reasons we chose EC145e was because of the safety features." – Frankie Toon, program manager, University of Utah AirMed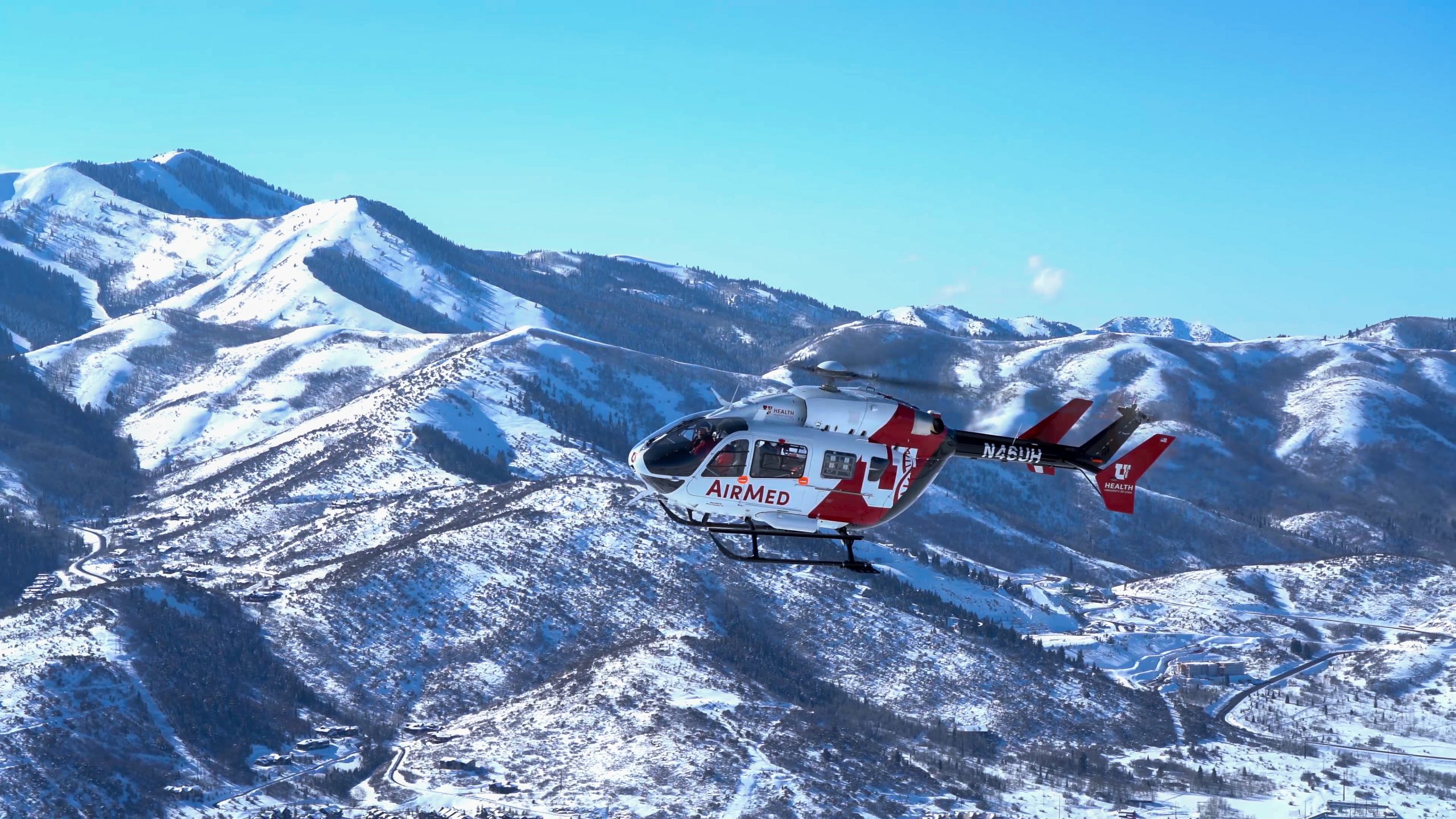 Children's Healthcare of Atlanta
"We chose the EC145e, because it has a lot of safety features.  The space inside is significant and our crews' ability to see outside the aircraft for safety reasons is very important to us.  It has a terrain awareness system and a wire strike system designed to cut power lines should we ever make contact.  It just offered a very customized interior to provide the best care for our patients.  We see why everybody loves it.  It is the best that you can fly in, and our crew can take better care of patients during critical care transports." – Stacie Spicer-Gordon, program director, Children's Healthcare of Atlanta
GundersenAir
"When we were deciding which aircraft we wanted to purchase, we realized we would be able to accept a lot of the flights previously missed if we had IFR capabilities, especially being close to the river and river valley – there is a lot of fog.  The crews love the aircraft.  They like the cockpit room and it's lighter so we can take more equipment and heavier patients if we need to." – Stephanie Hill, program director, GundersenAir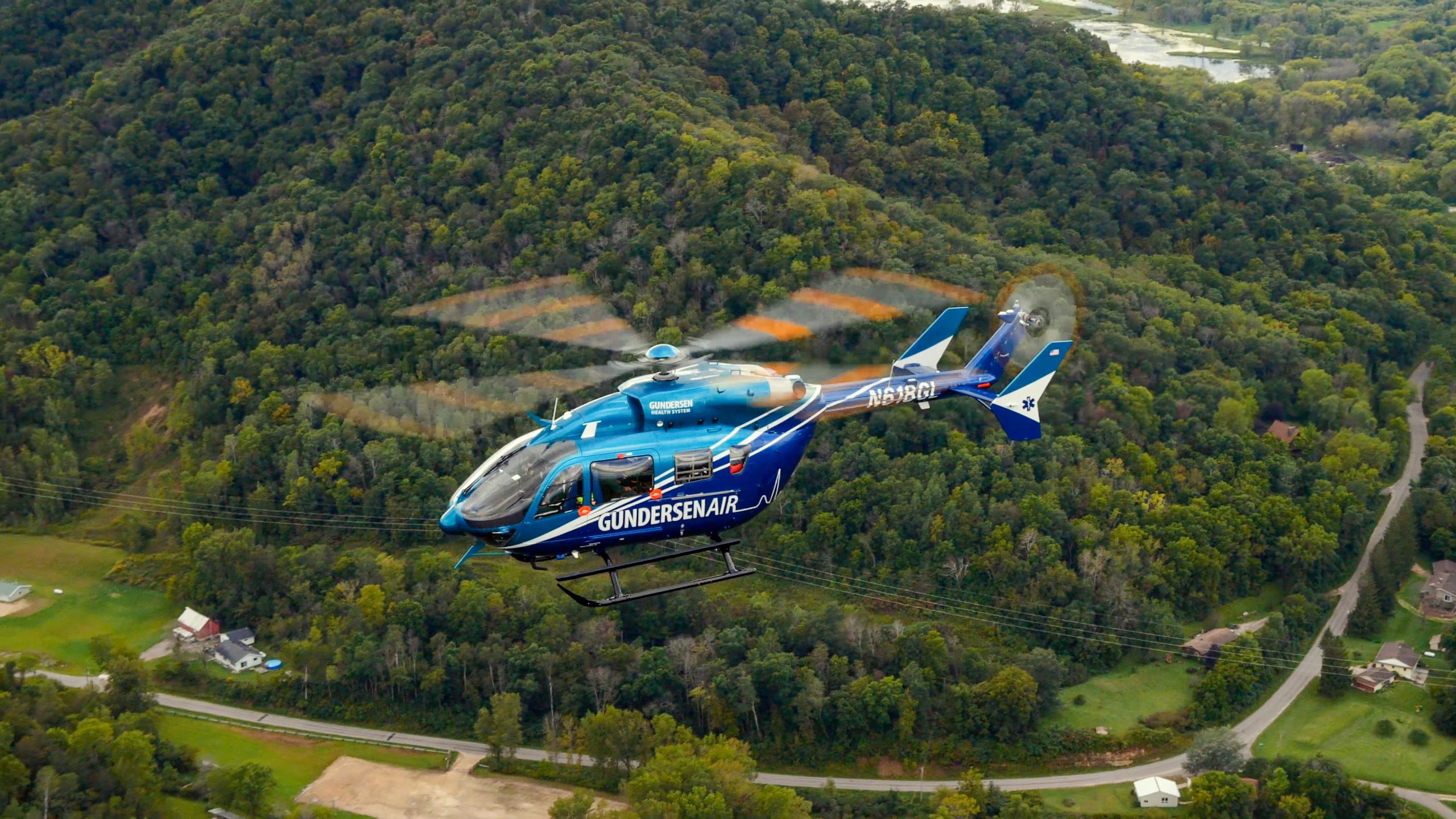 EC145e Pricing and Availability
The EC145e is currently available to customers worldwide with a starting price point well below comparably sized aircraft. Given the limited amount of availability, Metro recommends those interested contact the Metro team ASAP. For more information, visit www.metroaviation.com.
EC145e Aircraft Specs*
The EC145e has a maximum takeoff weight of 7,903 lbs./3,585 kgs., the same as the EC145C2 variant, but the useful load is increased by as much as 330 lbs./150 kgs. (VFR) and as much as 270 lbs./122 kgs. (IFR).
 SP/DPIFR
HSI and navigation display for VOR, ILS, GPS, etc.
Moving map
GPS-SBAS Flight Management System (FMS) including VNAV, LPV, etc. (as listed in RFMS)
HTAWS
3D Synthetic Vision System (SVS)
Flight path marker
Highway in the sky
3-axis HeliSAS autopilot
SINGLE PILOT VFR
Glass cockpit
Garmin G500H and GTN 650/750 navigation and communication system
2-axis HeliSAS autopilot
DUAL PILOT VFR
Glass Cockpit
Genesys Aerosystems 3D Synthetic Vision System EFIS avionics solution
ADDITIONAL FEATURES
Spacious interior with a large unobstructed

flat floor cabin providing excellent cockpit visibility for pilots/crew as well as unrivaled loading capability from the rear and side
Flexibility in role change including rapidly interchangeable optional equipment, such as the rescue hoist, internal long-range fuel tank, cargo hook, and Bambi bucket amongst others
Fully compliant to the latest crash-worthiness requirements FAR29/CS29 – airframe, landing gear and seats
High set main rotor system
Redundant systems – hydraulic, electrical and lubrication for the main transmissions
Reduced DOC with simplified systems
All Metro STC's are available
*All functionality, features, specifications and other aircraft information provided in this document including, but not limited to, the benefits, design, pricing, components, performance, availability, and capabilities of the aircraft are subject to change without notice or obligation.
Join Metro for their annual Press Event on Wednesday, January 29 at 10:30am for King Cake, Mardi Gras beads and more aircraft-related news.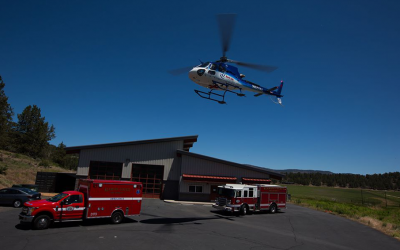 AirLink lands at Klamath County Fire District Station #5  July 1, 2020 Source: KOBI5.com A little-used fire station in Klamath Falls is now serving as an emergency dispatch airport, thanks to a partnership between AirLink Critical Care Transport, and Klamath County...
Metro Aviation is constantly growing our capabilities and expanding our reach. Metro holds more than 30 Supplemental type Certificates (STC) and completes about 35 aircraft each year for U.S. customers anf global clients.