Metro first to STC H135 T3H air medical interior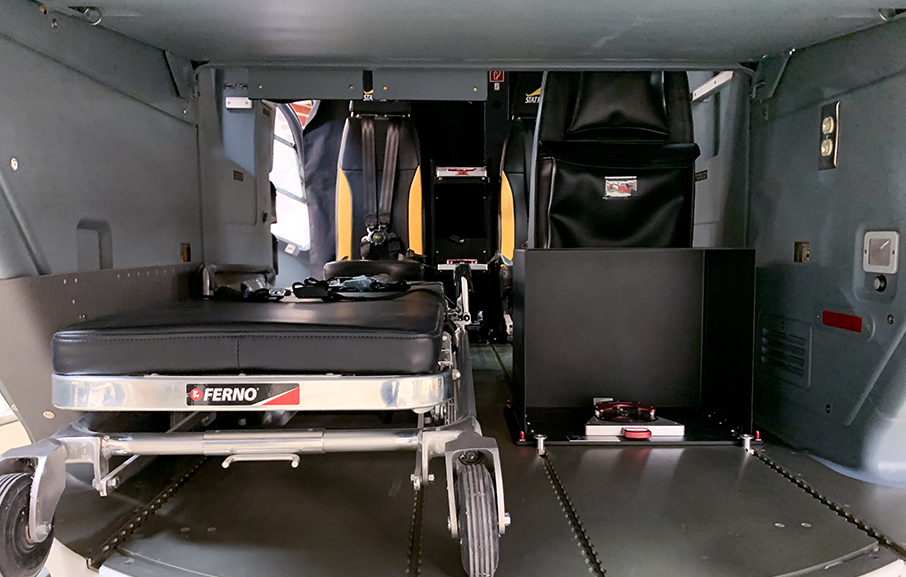 June 20, 2019
As a leading completion center for the EC135/H135, Metro Aviation became the first to STC a medical interior for Airbus' H135 T3H variant with Helionix. Outfitted for STAT MedEvac, the STC includes aspects of Metro's standard air medical package with equipment standardized and modernized to match the program's existing fleet of aircraft.
The two-decade-long relationship between Metro and STAT MedEvac began making groundbreaking strides in the industry with the EC135 in 1997. Now, the partnership hopes to showcase how the sleek aircraft can continue to command the skies with its gentle noise footprint.
The H135 family of helicopters tout versatility and endurance. Additionally, the spacious interior and abundant payload capacity is perfect for an EMS configuration. Metro's STC allows air medical customers to transport critical care patients safely and efficiently. Features like clamshell doors and ambulance-like loading systems make that possible. Plus, STAT Medevac's configuration accommodates a care team of up to three medical personnel.
The aircraft joins a fleet of 17 helicopters, all outfitted with the latest in aviation technology.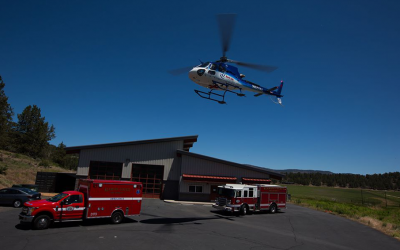 AirLink lands at Klamath County Fire District Station #5  July 1, 2020 Source: KOBI5.com A little-used fire station in Klamath Falls is now serving as an emergency dispatch airport, thanks to a partnership between AirLink Critical Care Transport, and Klamath County...
Metro Aviation is constantly growing our capabilities and expanding our reach. Metro holds more than 30 Supplemental type Certificates (STC) and completes about 35 aircraft each year for U.S. customers anf global clients.