HealthNet Aeromedical Services strengthens fleet with EC145e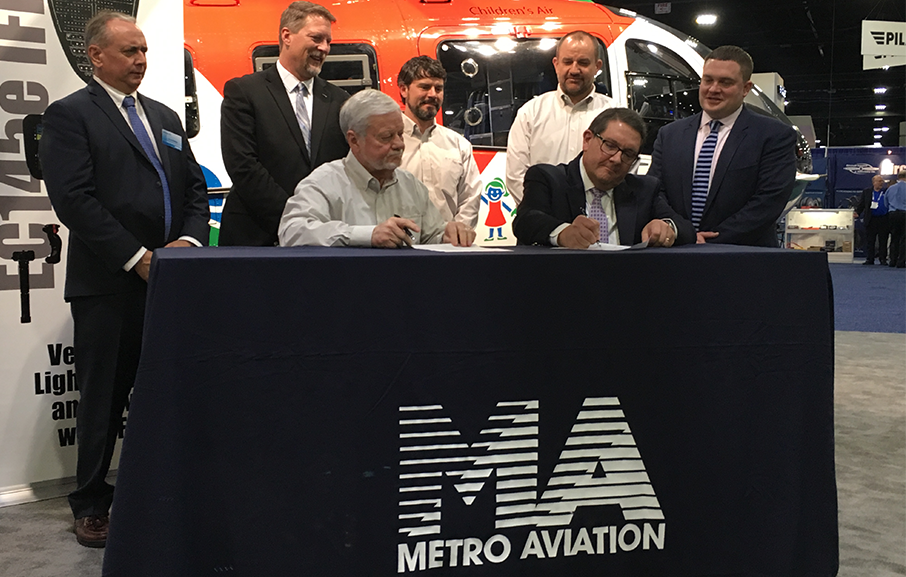 March 7, 2019
HealthNet Aeromedical Services, a statewide hospital-based program headquartered in Charleston, West Virginia, announced an order for one EC145e helicopter from Metro Aviation as part of the program's latest fleet expansion. Metro expects to deliver the light-to-medium twin helicopter from its Shreveport-based completion center in the summer of 2020.
"HealthNet Aeromedical Services and our sponsoring academic medical centers are proud to partner with Metro Aviation and Airbus on this important project," said HealthNet Aeromedical Services CEO and President Clinton Burley. "Throughout our 32 years of service, a hallmark of this program has been ongoing enhancements of our fleet. This is exemplified in this purchase as the EC145e allows us to continually improve our mission profile."
 HealthNet Aeromedical Services turned to the EC145e for its advanced avionics and spacious cabin. In addition to a Metro Aviation medical interior, the aircraft will have the Outerlink IRIS system on board.  IRIS capabilities include 10-second tracking backfilled to the second, for a more accurate billable mileage capture, live aircraft data reporting and live EKG data transmissions. 
 "The EC145e is now IFR-capable and a perfect fit for the HealthNet Aeromedical Services mission," said Metro President Mike Stanberry.  "The new system delivers more performance at a lighter weight and lower cost than anything currently on the market, and the large cabin allows the space needed for specialized medical crews to provide the absolute best patient care." 
 The IFR-equipped EC145e will join HealthNet's current Airbus-exclusive fleet, consisting of one EC145, five EC135s and six EC130s. The newest aircraft will be stationed in Beckley, WV,replacing the current EC135 servicing Charleston Area Medical Center.
 To learn more about the purchase, visit the Metro Booth at HAI HELI-EXPO, booth #C1023.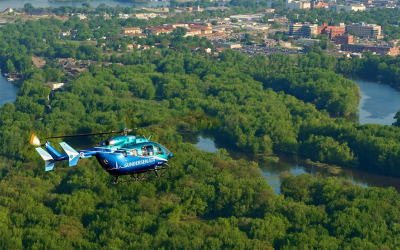 Metro takes delivery of first Airbus EC145e helicopter made in U.S. September 10, 2019 Source: Airbus Helicopters Airbus Helicopters Inc. has delivered to Metro Aviation Inc. the first EC145e produced at its U.S. assembly plant in Columbus, Miss. This latest aircraft...
Metro Aviation is constantly growing our capabilities and expanding our reach. Metro holds more than 30 Supplemental type Certificates (STC) and completes about 35 aircraft each year for U.S. customers anf global clients.