M
etro reveals exclusive DHART x UVM H135 design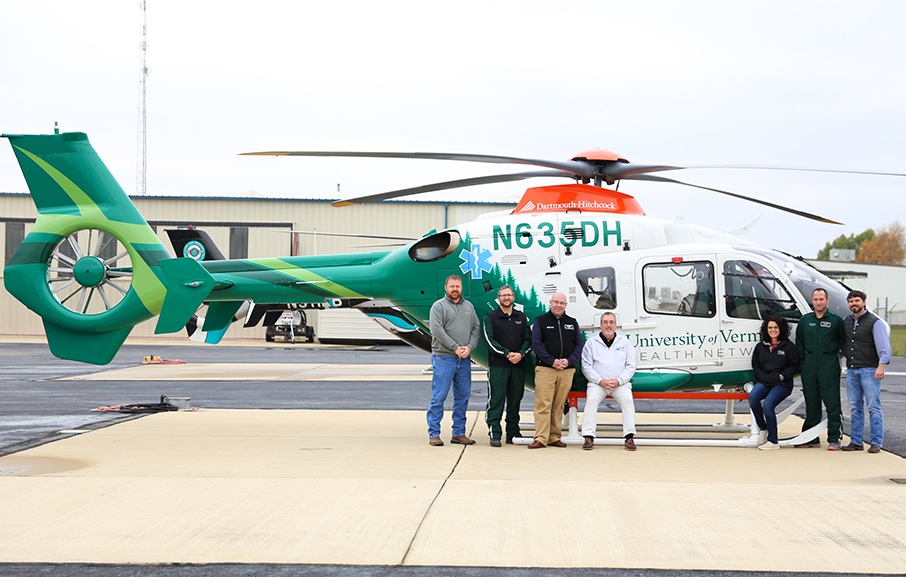 December 18, 2018
Metro delivered a newly completed H135 for a partnership between Dartmouth-Hitchcock Medical Center's DHART program and the University of Vermont Medical Center's Health Network Critical Care Transport Team.
This helicopter boasts a distinct paint job, wrapped in branding from each program. The design mirrors DHART's customary design, while the color scheme demonstrates the collaboration with UVM. Paired with Metro Aviation's traditional medical interior, the H135 will operate as part of an improved regional transport system increasing the programs' bandwidth of providing faster critical care.
"Through our collaboration between Dartmouth-Hitchcock Medical Center and the University of Vermont Medical Center, we have improved the access to high quality, critical care transport in the Northeast Region," said Kyle Madigan, director of DHART.
Staffed with a UVM medical team with flight requests coordinated through the DHART program, the Burlington-based partnership began service on August 23, 2018. The aircraft is operated by Metro Aviation.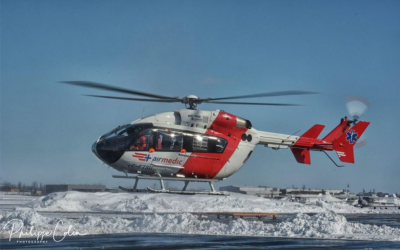 Airmedic acquires 3 EC145e's for air medical transport June 18, 2019 Source: Vertical Magazine As a leader in air medical transport across Quebec, Airmedic continues to grow thanks to the purchase of three new fully equipped EC145e helicopters. The company will rely...
Metro Aviation is constantly growing our capabilities and expanding our reach. Metro holds more than 30 Supplemental type Certificates (STC) and completes about 35 aircraft each year for U.S. customers anf global clients.