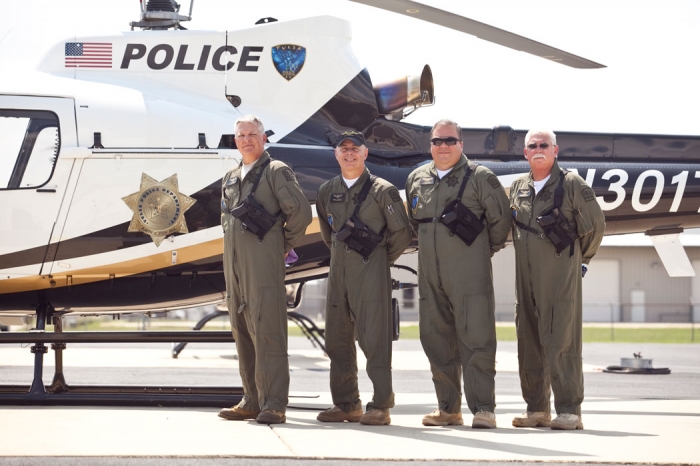 August 7, 2014
Keeping a city of nearly 400,000 residents safe is not an easy task, but it is something that the Tulsa Police Department does on a daily basis. The Air Support Unit of the Tulsa PD recently received a new tool to aid their mission, an Airbus AS350. Metro Aviation completed the aircraft at its headquarters in Shreveport, Louisiana.
"My experience with Metro Aviation for the completion of the Tulsa Police Air Support Unit helicopter has been great. From our initial meeting to the time we accepted our aircraft, the staff at Metro have been extremely helpful," said Sergeant Nick Cory, Tulsa Police Department.
The single engine aircraft is equipped with a locking rifle rack, overhead communication panel with flip down monitor, searchlight and FLIR system.
"The quality of work is excellent and the entire completion process went smoothly," said Cory.
Before this latest delivery, the Tulsa PD Air Support Unit utilized two Bell 206L4 Long Ranger helicopters. The AS350 will replace the older of the two Bell Long Rangers.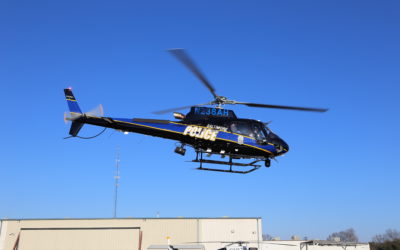 Metro Aviation delivers second of three new H125 to Baltimore PD   July 20, 2023 Metro Aviation recently delivered the second of three new H125 aircraft to the Baltimore Police Department.  The Aviation Unit is replacing three older aircraft and will continue to...